News — boutique design hotel
• boutique design hotel • travel
Welcome to 25hours Hotel Terminus Nord, a boutique design hotel with an afro chic decor that is as colorful as an african bazaar! And just after opening this year it already made it unto Time Magazine's World' Greatest Places To Stay List. France has the largest african population in Europe and this hotel not only celebrates France's multicultural identity but also the colorful local heroes of the neighborhood chateau rouge. BOOK a Night in an African Dream? If you're traveling to Paris, stay at 25Hours Hotel Terminus Nord. The location is perfect as it's right in front of Gare du...
---
• boutique design hotel • travel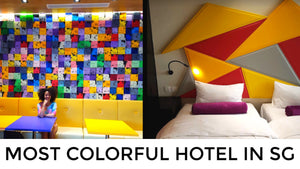 Joycy Paixão FortesAncestral fashion artiste with a flair for colorful and unique travel style. Where To Stay in Singapore?  Ibis Styles MacPherson Book a stay at the most colorful hotel in Singapore HERE Traveling to Singapore and looking for a stylish and colorful hotel to stay? Then Ibis Styles on MacPherson will be your home away from homeI stayed in this beautiful design hotel for 3 days and in this video I'll share what I loved and why I recommend it to you.  You're probably familiar with Ibis which you'll recognize by the red color.Ibis Styles is green and has a...
---
• boutique design hotel • travel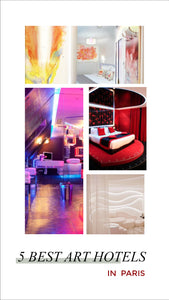 5 Best Art Hotels in Paris - Where Fashion, Art & Design Come Together Visiting museums and art galleries are one of my favorite ways to get creatively inspired while travelling. And there's no reason why the inspiration can't start right at your hotel. These top 5 art hotels in Paris offer the perfect blend of art, fashion & design. From uniquely designed rooms to the halls, it's like a mini museum experience.BOOK these art hotels in Paris with this travel discount from Booking.com. Book and you'll get US$25 after you check out. Use this link to book it 1. Seven...
---
• boutique design hotel • hotel review • hotel rotterdam • netherlands • room mate bruno hotel • rotterdam • travel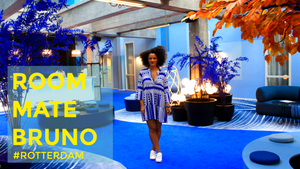 Room Mate Bruno Hotel in Rotterdam Is this the most colorful hotel you will ever stay in?  Room Mate Bruno in Rotterdam Welcome to Room Mate Bruno Hotel, the most colorful hotel I ever stayed in! This beautiful boutique design hotel opened its doors in Rotterdam and all the 217 rooms are filled with vibrant colors and unique design.  And if you book this hotel on Booking.com you'll get 25 dollars after you check out It looks like a Disney World for Modern Lovers by Jamie-Lynn Rotterdam Port City Rotterdam has the largest port of Europe so Room Mate hotel reflects...